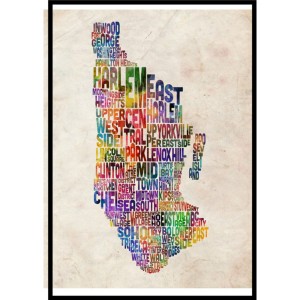 If your long weekend plans include a trip to the Big Apple here are a few more hot shopping spots for women.
Topshop is a line you may have acquainted yourself with at the The Bay which carries a well chosen selection items. Compared with the Oxford Circus flagship store in London, however, it absolutely pales in comparison. The Soho shop, one of only three North American stand alone locations, offers a happy medium.
Olive & Bettes is a stylish shop with four locations in Manhattan. Featured in O Magazine, Lucky and InStyle, the well established boutique strives to provide customers with clothing to take them "from the city streets to a sandy beach and everywhere in between." Pop in here to stock up on cozy cashmeres for autumn.
Lulu Guinness is the eponymous boutique by the British designer known for her handbags and accessories. Offering something for everyone, Lulu's design style ranges from quirky to sophisticated. With only six stores in London, Japan and Manhattan, take advantage of the opportunity to check out her work in person and perhaps pick up a piece (or two!).
If staying for slightly longer than a weekend, a great addition to your shopping trip is a visit across the bridge to Brooklyn. No longer just a commuter's suburb of Manhattan, Brooklyn has come into its own as a stylish compliment to the big city. Several celebrities have decided to take up residence there – Michelle Williams, Anne Hathaway, Maggie Gyllenhaal, Brooklyn Decker and Andy Roddick to name a few – effectively doing their part to up the cool factor of the area.
Williamsburg has emerged as the shopping apex of Brooklyn but don't let that stop you from discovering stylish shops in other neighbourhoods as well. A few of my must-visit stores include:
Beacon's Closet offers 5000 square feet of vintage shopping heaven. Featured in Vanity Fair, Lucky Magazine as well as Italian and French Vogue, Beacon's Closet has developed a tremendous following and for good reason. Among the racks, expect to find gently worn items by Roberto Cavalli, Topshop, Marc Jacobs and Theory. For an idea of what to expect, check out their online shop at www.beaconscloset.com.
Dalaga is a deliciously feminine shop that was recognized as "best dresses" by New York Magazine. Established and run by sisters Michelle and Mary Mangiliman, Dalaga features both local and emerging designers with an emphasis on those from the New York area. www.dalaganyc.com
Dear Fieldbinder features clothing for creative professionals. Featured in Lucky Magazine, the shop was also named "Brooklyn's best kept style secret" by Refinery29,
Be sure to check out last week's post which included a few more of my favourite shopping spots in New York City.
By Kim England