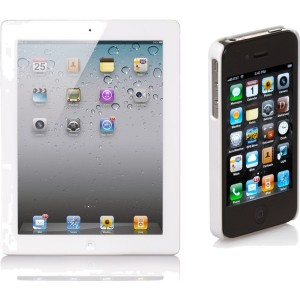 Style Advice
Ever wish you could get the opinion of a trusted friend before making a purchase? Pose, a free app for iPhone, iPad, iPod Touch and Android phones, may be just what you need. Upload a picture of an item that catches your eye and a unique page is created at Pose.com that can be commented on by friends using the app, Facebook or Twitter. Alternatively, you can use the app as a wishbook of sorts filled with items you would like to purchase.
If you don't have a friend whose style you trust, try Glamour magazine's free Ask a Stylist app for the iPhone, iPad and iPod touch. Simply snap a photo of the item or outfit in question and upload it to the app along with your question for advice. Glamour promises a wait of no more than fifteen minutes. Before submitting, you can browse the bios of the participating stylists and submit your query to the one whose taste is most similar to yours.
Wardrobe Organization
Stylebook's $3.99 app for the iPhone and iPod touch helps you organize your wardrobe, mix-and-match items to create outfits, and track your style inspirations. Use this app to photograph and organize your clothing by category. You can then use these images to create different outfits. Other interesting features of Stylebook include the ability to browse through your top 10 most and least worn clothing items and outfits, see items you've never used in an outfit and see the total value of your closet. In addition, the app enables you to search through clothing from over 7,000 retailers and save items you like to your shopping wish list, your closet or your inspiration library.
Style Inspiration
Instead of shelling out bucks every month for magazines, a lot of fashion-savvy ladies are getting their style inspiration from street style blogs. While airbrushed models with professional hair and makeup services wearing designer outfits can be great sources of inspiration, there is a definite trend towards celebrating the style of regular people out on the town or on their way to work who styled themselves. Chicfeed is a free app that collects and organizes the latest images from street style blogs such as The Sartorialist and Cherry Blossom Girl.
Shopping
ShopStyle's app brings fashionable stores and designer brands to your fingertips, no matter where you are. Shop the latest styles within clothing, home decor, and kids & baby categories from over 300 retailers including Pottery Barn and Sephora. My favourite feature of this app (also available on their website, www.shopstyle.net) is the sale alert function. By request, the app (or site) will let you know when your favourite brands and products go on sale.
by Kim England