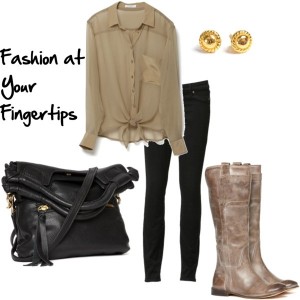 Have you been bitten by the online shopping bug yet? While some consumers prefer to examine their potential purchases in person (raises hand), even the most hesitant convert can benefit from online shopping.
For those with hectic schedules, online shopping can be a real time saver. Online stores don't have line-ups and are open 24/7 which means you can shop for a new pair of pumps while wearing your favourite fluffy slippers.
Even tactile shoppers who like examining fabrics and trying on clothes before purchase can benefit from the convenience of online shops. I usually check out the new merchandise from a few of my favourite retailers online and only make a point of heading in when I see something I might want to add to my wardrobe. I find that this practise helps me to make fewer impulse purchases. By the same token, if you see something you love in store but don't love it enough to pay full price, you can keep tabs on it online and hopefully pick it up when it goes on sale.
Signing up for a store's e-newsletter is another way to keep track of new merchandise, sales and special subscriber events from the comfort of your own home.
A lot of specialized online shops have popped up in the last couple of years. A few of the new and notable ones are below:
Based in Canada, Dealuxe (www.dealuxe.com) is spearheaded by Joanna Track – founder of the popular site Sweetspot.ca. For those who wish they could find a shop filled with items from the pages of the latest fashion magazine – Dealuxe is for you. Just under a year old, the site has 15,000 registered users and features contemporary brands alongside editorial content.
Having trouble finding the perfect pair of shoes (which currently seem to exist only in your head) in a physical store? Why not design a custom pair?
Shoes of Prey (www.shoesofprey.com) gives shoppers the ability to create their perfect pair of shoes and then have them made entirely by hand by the site's artisans. Prices range from $150 for a pair of sandals to $335 for ankle boots. With sizes ranging from US 2 ½ to 15 and the ability to request a wide or narrow width, stylish shoes can be had by all.
Just As You Are (www.asuare.com) is a new venture by New York coat manufacturer AUI. The e-commerce site sells coats for plus-sized women and ensures fit by matching garments to a personalized set of measurements input by the user. The system pairs key body measurements with each coat or jacket measurement to ensure an ideal fit.
By Kim England
Daddy Blouse with front contrast
Rope Circle Studs
Paige Tall Riding Boot
Legacy skinny jean
Disco City handbag
All items available at www.dealuxe.ca