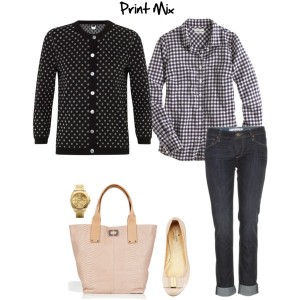 Peplum
This nipped in style appears to be sticking around a little longer than originally expected. Look for this waist enhancing style in tops, skirts and dresses. One word of caution, if wearing a peplum dress, ensure that the top and bottom of the dress are sufficiently fitted (fitted, not tight) as loose versions will add unflattering bulk no matter your size.
Leather leggings
Who would have thought a few years ago that black leggings would be the wardrobe staple that they are today? Whether worn casually or out on the town – this is a great look for casual wear. A fun twist on the legging trend is the leather version. While traditional black is still very au courant, branch out with a fun merlot, full bodied green or cool grey. For vegans and those looking for a less expensive option, faux leather leggings are just as stylish as the real deal and are available in a variety of chic options.
Colour Blocking
Have you jumped on the colour blocking bandwagon yet? If you are still hesitant to give bold colour mixing a try, start with basic black and white. In addition to being a trend for the upcoming season, black and white is a fresh way to ease into the trend.
Print Collision
I know, I know, the mixed prints trend can be quite intimidating. One incentive to mastering it, however, is that once you do, the number of outfits in your existing wardrobe will increase dramatically. When attempting this look, start with only two prints and remember that scale is important. When starting out pair a larger bold print with a smaller less dominant print. If your outfit calls for a third article of clothing, stick to a solid neutral. An easy print to start pairing is stripes. Experiment mixing them with florals, checks and polka dots and see what is most pleasing to your eye.
Seeing Spots
In fashion and interior design polka dots are have been popping up everywhere for the past few months. Look for this fun trend to continue through the spring in everything from cardigans to slim jeans, dresses and even shoes.
By Kim England
Clockwise from top:
J. Crew Perfect Shirt in gingham flannel www.jcrew.com
Paige Jimmy Jimmy skinny boyfriend jeans www.mytheresa.com
Kate Spade New York flat HYPERLINK www.bergdorfgoodman.com
Diane Von Furstenberg Blossom Nude Python Embossed tote www.stylebop.com
Coach Boyfriend Bracelet Watch www.coach.com
Marc Jacobs Fine Knit Metallic cardigan www.harveynichols.com