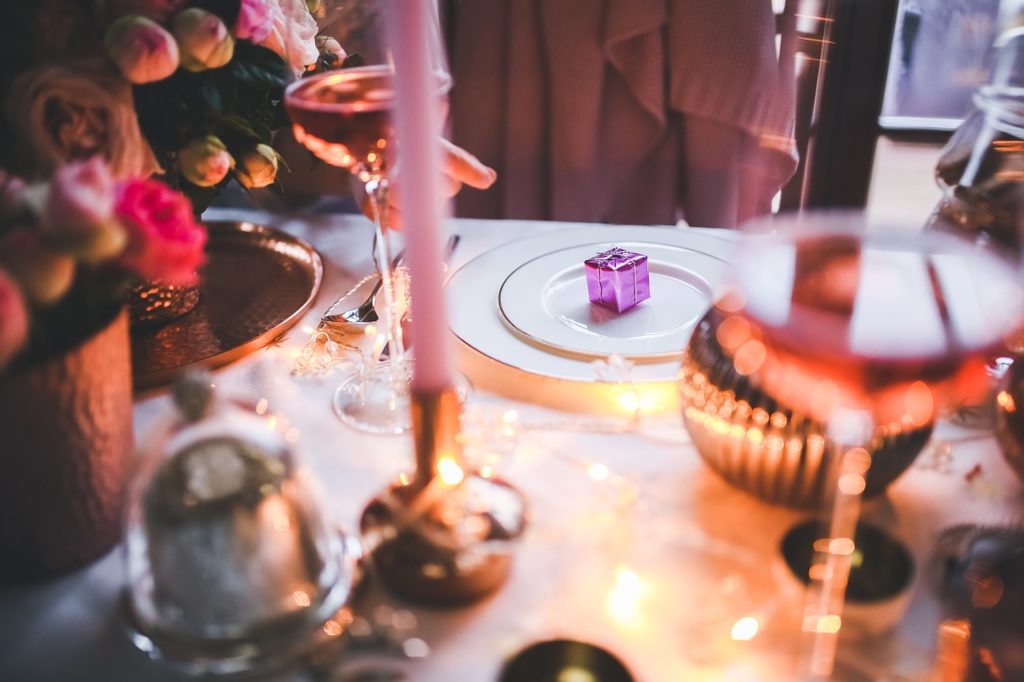 So you have planned the menu and sent out the invitations….but what will you wear? Tis the season for holiday gatherings. If you have decided to host a soiree this month, I have compiled a list of tips and tricks to help you, the happy hostess, look your very best.
Get Dressed First
While it would seem to make sense to get the dishes and house ready first and then yourself, ask any seasoned hostess and you will find that, for some strange reason – an early guest, a fumbled recipe – it just never seems to work out and your guests arrive to find you…in sweats. For that reason, I suggest doing your hair and makeup fairly early on in the day and having your outfit ready to slip on a good hour or so before you expect guests to arrive. Waiting to get dressed at the last minute almost never works out.
Take advantage of your lack of commute – and exposure to the elements – and show a little skin! Sleeveless tops and ankle length pants are great options for hostesses. Snow storm or not, one shoulder or off the shoulder tops/dresses are cute options you can take advantage of as are fun peep toe booties. As an added bonus, you will keep your cool even if you are rushing around to top up glasses and check on dishes in the kitchen.
Make It Festive
During the holiday season, dressing with a little sparkle and shine is almost a requirement. If you are a little (bedazzled) gun shy, baby steps can include upgrading your basic stud or hoop earrings to glittery versions or indulging in a fun holiday inspired manicure.
Fabric
If there were a 'fabric of the season' awards show, velvet would clean up with lace coming in a close second. While hosting from home you still want to be comfortable, a great outfit option is a pair of velvet leggings with a silk tunic. If you are looking to simply dip a toe into the velvet trend, try a velvet choker for a simple yet on trend look.
by Kim England