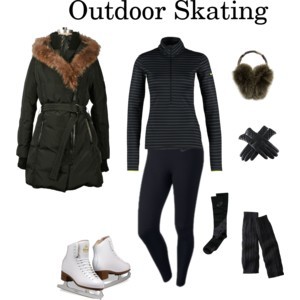 Instead of hibernating, this year I have vowed to get out and enjoy the season. The truth is, I am simply better when I'm out and active. Enter one small slight issue – I hate being cold. Up north we've slipped into a deep freeze but my plans will not be thwarted. My secret weapon? Fabric. Whether you are a public transit commuter or looking to get out and active this season, below are some fabric picks that I'm incorporating into my wardrobe so that I can enjoy all that winter has to offer.
Cashmere
Considered a luxury by many, cashmere can be a great ally against the elements. This super soft fabric will keep you warm in the winter and cool in the spring. In recent years, cashmere has shown up at seemingly every price point. The difference in price is typically indicative of quality.
Made from the hair on the underbelly of the Mongolian goat, scarcity and high processing costs have kept the average price of cashmere on the higher side. Items at lower cost are made from fabric further away from the goat's skin and sometimes blended with other materials. No matter your price point, cashmere is always a good idea. It is eight times warmer than sheep's wool, yet significantly lighter.
Down Filling
A winter coat is a major purchase that will take up a significant chunk of your clothing budget. As you will be wearing it over a long period of time (ideally a few years, at least), it is best to steer away from trends and instead focus on quality. For those long winter months, you can't go wrong with a down filled coat. Unmatched by any other manmade fibre for its warmth-to-weight ratio, down retains its shape well and, if cared for properly, has great longevity. Also available in grades, typically, the higher the grade (percentage of down vs. percentage of feathers), the better the warmth-to-weight ratio will be and the higher the cost.
Compression Wear
Your outdoor running routine does not have to come to a grinding halt once temperatures dip. If you have spent any time in a gym lately you have probably seen people sporting compression gear. Available for every part of the body, from hats to arm sleeves, tops and tights, compression garments trigger an acceleration of blood flow by applying a balanced surface pressure over specific body parts. The result is an increase in oxygen flow to muscle groups being worked. In addition to reducing lactic acid build up, they also draw moisture away from the body keeping you warmer in winter and cooler in summer. Not just for running, try compression garments (perhaps socks, tights or a hat) for your next ski run or outdoor skating session to help keep the winter chill at bay.
Stay warm!
Kim England
Clockwise from top:
Nike Pro Hyperwarm sports shirt zalado.co.uk
Maison Michel fur earmuffs brownsfashion.com
Black leather quilted gloves with cashmere lining black.co.uk
Uniqlo Heattech knitted leg warmers uniqlo.com
Asics compression socks nelly.com
Nike Women's Pro Hyperwarm limitless cold compression tights dickssportinggoods.com
Jackson Artiste ice skates amazon.com
Atelier Noir by Rudsak Sophia long puffer coat beyondtherack.com