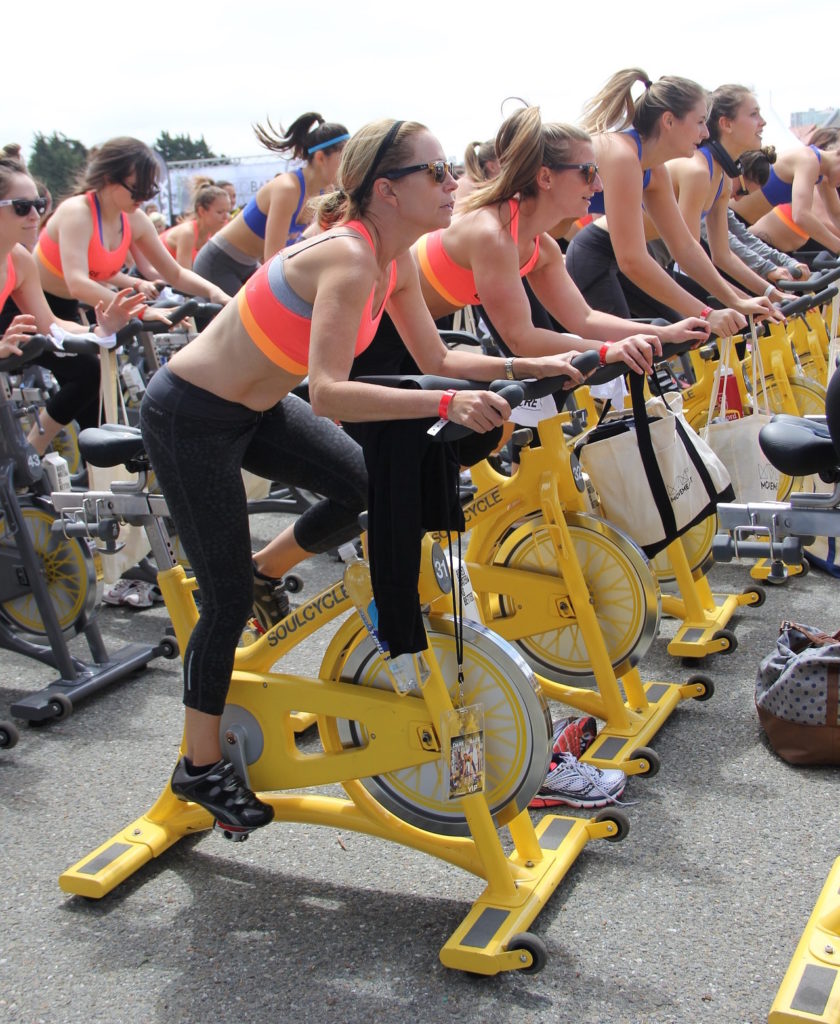 If you are anything like me, you go through long stretches of dedicated gym attendance and then… something happens – summer, a birthday, a vacation, a stressful period of time – and your schedule goes off the rails. Or maybe you are tired of scrambling to get to a spin class or are tired of setting a timer to pounce on a website to sign up for classes as soon as they are released. Well, depending on your workout of choice, there may be a new solution for you on the market – an at home spin class. That's right, your next spin class could be in your living room.
Intrigued by the thought of getting a killer workout – with the trainer of my choice – from the comfort of home, on my own schedule I decided to look further into this trend after seeing more than a few Peloton bikes pop up on my social media feeds.
In 2012 Peloton launched by beaming classes from its New York City studio to riders around the world. For all of its success (Peloton has thousands of riders), to this day, the company has only one cycling studio. John Foley, its co-founder and chief executive, considers Peloton not a fitness company but rather a technology company, in part because in addition to building and selling its bikes, it also creates the attached tablet and accompanying content.
Peloton COO and co-founder Tom Cortese, is not surprised by the company's success as their main motivation is to make it as easy as possible to get in a workout. Short of doing the workout for you, they have pretty much hit the nail on its head. "With people's lives busier than ever, we've noticed a significant shift in the direction of convenience when it comes to working out," he says. It's a contributing factor as to why the at-home spinning brand came out with rides as short as 20 minutes. "Working out is no longer about spending one or two hours at the gym," Cortese explains.
The idea for Peloton came to Mr. Foley soon after the birth of his first child. He did not have the same amount of time for his usual workouts, and when he did, he often found that classes at cycling studios like SoulCycle were sold out or offered at inconvenient times.  Peloton has also received a few nods in the good looks category with some journalists commenting that the bike would fit in in an Apple Store. The bike itself is sleek looking and extremely quiet. It requires two cords – one from the bike to the tablet and another to an electrical outlet.
In addition to Peloton, fitness studio giant Flywheel is also coming out with its own at-home bike or you can use your own stationary bike and follow along with Forte.
Happy spinning!
---
By Kim England