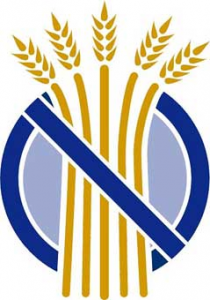 Approximately 1% of American adults have gluten allergies which is known as celiac disease. When people with celiac disease eat foods containing gluten their small intestine develops an inflammatory reaction which can be damaging and inhibit absorption of essential nutrients. The major symptoms include diarrhea, abdominal discomfort, weight loss and fatigue.
What is important to know is that small amounts of gluten containing grains are found in a large number of foods, sauces and dressings. Even alcohol can contain gluten.
Many restaurants are now starting to provide gluten-free menus. Some of them include PF Changs, Outback Steakhouse and Wendy's. General Mills created a gluten-free Chex cereal and has recently developed a number of gluten-free Betty Crocker mixes for cakes, brownies and cookies.
Gluten-free foods include fruits, vegetables, fish, chicken, meat, nuts, seeds, eggs And most spices.
Popular gluten-free grains include buckwheat, cassava, corn, flax meal or flour, millet , nut flours, potato starch or flour, quinoa, rice, tapioca, sorghum, teff and yucca.
When following a gluten-free diet, it is important to be aware that there can be deficiencies in iron, fiber, B vitamins, calcium and vitamin D.
Removing gluten from your diet may also improve brain function and improve focus. Studies are now underway to see if there is a link with ADHD and gluten.
It can be tricky transitioning to a gluten free diet by choice, so if you're interested in trying it out, here are a few helpful tips:
DO
Eat more fruits and vegetables since they provide fiber.
Consume more legumes since they're filling.
Eat protein (chicken, meat and fish).
Be cautious with dairy consumption, some can contain gluten.
Consume more soy and quinoa as they are a good substitute for carbohydrates.
DON'T
Consume breads unless they say gluten free (always double check!).
Eat pasta—which goes without saying.
Add dressings to your salads or sauces to your meats since they contain gluten.
Order fries when you eat out; instead substitute a vegetable.
Eat cereal or oatmeal for breakfast; instead have eggs or fruit.
Drink alcoholic beverages since they may contain gluten.
Treat yourself with candies, cakes or pies; instead have sugar free treats
Living a gluten free life can be challenging. Monitor how your body reacts and see your doctor if you think you have an allergy. Always read the labels of the processed food you buy and be sure to avoid cross contamination in the meals you prepare.