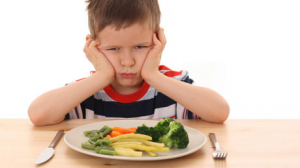 How to satisfy the Picky Palate:
For a woman on a diet, the most difficult aspect of staying healthy can be the meals made for the family that are too high in fat or calories. Or worse, having to make a limited menu because of a picky spouse or kids. Worry not, your salvation is here! The following meals are the healthiest foods that dieting ladies and their picky families will absolutely love! The secret is: sneaking in the vegetables.
Pizza Pockets–
Using store-bought pizza dough, use fillings such as low-fat ricotta and vegetables instead of the usual meat and sauce for a fresh alternative on the loveable calzone.
Chicken Caeser Salad Sandwiches–
This savory and tangy salad has lots of cheese and heavy dressing, but when you remove those ingredients and place the mix on sandwich, you won't miss the added calories at all.
Fajitas–
Weather fish, chicken or beef, be sure to use a wheat wrap as your base and load up on the grilled vegetables. It'll fill you up and your picky eater won't let out a peep.
Chicken Parmesan–
This isn't the saucy, cheesy chicken parm your used to. Go sauce-less and use fat-free parmesan to keep your family happy as well as your diet.
Alphabet Soup–
Create a vegetable soup with carrots, squash and other vitamin rich foods. Now add alphabet noodles to satisfy the whole crowd.
Spaghetti and Meatballs–
Make chicken or turkey meatballs for a fresh flavor and half the fat. Make a homemade sauce packed with veggies and no one will know the difference.
Lasagna–
There are so many healthy variations of lasagna, try them all: Mushroom, spinach, summer veggie, winter veggie- take your pick!
When meal time rolls around, you don't make the food just for you. There's a whole group of other people and everyone's need must be taken into account. Picky eaters can throw a kink into your plan, but help yourself and try something new. Excite those picky eaters! In this group of tasty treats, there's bound to be a meal that your waistline and family will love.
by Rachel Horwitz
http://www.goodhousekeeping.com/