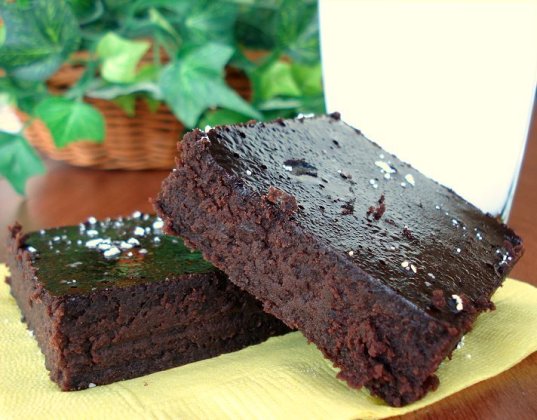 Having and maintaining a healthy diet is often challenging with our busy lives. Whether you are eating at a restaurant for a work or social gathering or picking up fast food on the run, the key to a healthy diet starts in your kitchen. Making your own meals not only ensures you know every ingredient going in, but the smells and act of cooking stimulate our minds and taste buds in a positive way. Here are some key tips to healthy home cooking to incorporate into your daily lifestyle.
Have the right tools:
Healthy eating starts in your kitchen and it's important to have the right tools for the job. Ensure you have a  good set of pots and pans, vegetable steamer, large pot for soups, food processor or blender, grill, good knives and a crock pot to begin your home cooking journey.
Always rinse canned goods:
Canned beans and vegetables are great additions to bean salads and meals to make in a pinch. Remember to always rinse canned goods to reduce the sodium content in them. Whenever possible, used dried beans or fresh vegetables for optimal health
Satisfy your sweet tooth with beans:
I recently ate a black bean brownie and could not believe how delicious it was! Substitute flour and dairy for black beans and oil, and you may be shocked at how moist and tasty black beans can be. Check out the recipe below for a quick and easy delicious treat.
http://www.food.com/recipe/black-bean-brownies-gluten-free-255239
Spice it up:
Stock your shelves with spices, fresh herbs, garlic and onions or shallots. These are staples to meals and add flavour and stimulate the taste buds. Try buying a new spice every time you're at the grocery store to slowly increase your collection. You will be amazed how many recipes involve many different spices.
Meal prep:
I am often amazed by a friend who spends every Sunday buying groceries and making meals for the week. Her lunches at work are always healthy, smell delicious, and taste delicious. Meal prep will not only save time and money during the week but keep you on a healthy diet. Check out the link below for 5 meal prep ideas for the week:
Have good resources:
We often find ourselves eating the same meals, and eventually getting bored of them. Remember to buy cook books when you see something that sparks the eye or online links for recipes to go to. Check out the link below for easy and healthy recipes when in a crunch for time:
Know basic cooking skills:
Just like anything in life, having the basic and correct skills will make you successful in the kitchen. We live in a  world where there are countless TV shows on cooking and online resources to better our craft. Educate yourself on proper food prep and cooking techniques to master your skills in the kitchen. Learn from one of the best chefs in the link below with 5 basic cooking skills:
 By Sarah Bamber