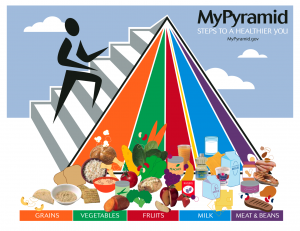 Nutritional Boost Tips
Going about your daily business, an ever-changing busy life, it can be difficult to obtain the right nutrition in your diet.
Most of us survive on fast food, processed meals and nutrition-less snacks. By adding or altering your lifestyle to the tips that follow, you can drastically improve your nutritional health.
Beyond the food pyramid and getting plenty of exercise, a few good tips can add a boost to your meals.
From breakfast to dessert, even snacks, there are bites throughout the day that will improve your diet and your health with minimal effort.
• Make your snacks a fruit or vegetable
• Only eat dessert if you are hungry. Don't eat from habit.
• Eat breakfast within an hour of waking up
• Brush your teeth after every meal
• Add as much fiber to your diet as possible
• Clean refrigerator once a week (remove outdated or rotten food)
• Clean pantry once a month (remove outdated packages)
• Consider fish or chicken instead of meat once a week
• Change salt and pepper seasonings to herbs
• Have a Greek yogurt instead of fruit-on-the-bottom style
• Eat your meals at a table without any technological distractions
• Think more about what you shouldn't eat and why.
These changes to your eating habits are small, but may be essential to remaining healthy throughout your life.
Eating more nutritional foods will help your digestive system as well as your skin and bones.
For those of an advanced age, vitamin supplements might even be a wise addition to your daily intake of food. These tips can be applied at home, at work, or even on vacation. They're effective, simple and above all, they work!
By Rachel Horwitz