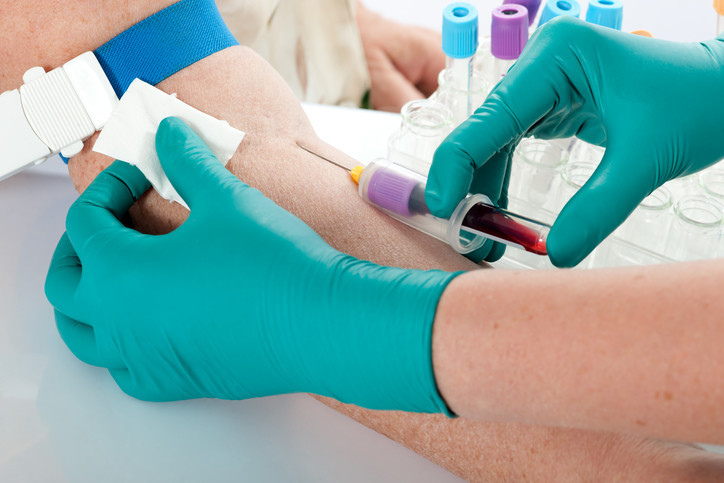 Original Source: HealthDay News
A new genetic blood test might pave the way for detecting early stage cancers that often prove fatal when caught too late, a new study suggests.
The test scans blood for DNA fragments released by cancerous tumors, explained lead researcher Dr. Victor Velculescu.
By reviewing these DNA fragments for mutations found in 58 "cancer-driver" genes, the blood test detects many early stage cancers without rendering false positives for healthy people, said Velculescu, co-director of cancer biology at the Johns Hopkins Kimmel Cancer Center, in Baltimore.
The test detected stage 1 or 2 colon, breast, lung or ovarian cancers between 59 percent and 71 percent of the time when assessing 200 patients previously diagnosed with cancer, researchers found.
"If we are able to detect cancer earlier, our chances of saving lives would be much higher," Velculescu said. "The survival difference between late-stage and early stage disease in these cancers accounts for over a million lives worldwide each year."
The test also proved capable of screening out cancer-free people.
Dr. Len Lichtenfeld, deputy chief medical officer for the American Cancer Society, called this "important research" that "moves us one step further down the path to developing a blood test that might find cancer earlier."
---
Read the full article: https://medlineplus.gov/news/fullstory_167851.html