Simple Steps to a Healthier Easter Long Weekend
The first long weekend of spring is on its way and with it people's moods are perking up. The weather is warming up, encouraging more outdoor activity, friendly gatherings and of course time spent with family. If you are among many who have embarked on a summer fitness plan, don't let the long-weekend get you down and use these tips to stay on a healthy track.
• Control Chocolate Cravings – much easier said than done! If you have a sweet tooth that is triggered especially over the Easter break, buy smaller quantities of good quality chocolate you enjoy. Save eating chocolate for after healthy meals, where you will feel full and not as likely to over consume it. Remember to avoid limiting something you enjoy all together, but rather enjoy it in moderation.
• Balance Calorie Consumption – think about getting physical activity after every meal. Whether it is brunch, lunch or a large dinner, remember to be active with family and friends to burn off excess calories consumed. Utilize warmer weather and sunshine to get outdoors for walks, bike rides or even start up an outdoor game. Customize your activity for the Eas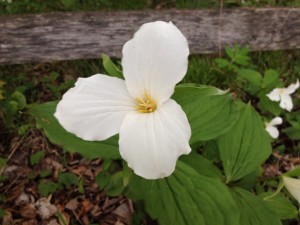 ter long weekend by developing scavenger hunts that are sure to be both entertaining and physically active.
• Sharing is Caring – less is more when it comes to sweets! If you've received chocolates or candies as gifts over the long weekend, or your kids have gathered up the loot, remember to share with those around you and even consider donating excess food to a local food bank or charities. Small gestures can go a long way for both those giving and receiving gifts!
• Stay on Track – don't short-change your fitness plan with the excuse of a holiday. We have all used the holiday excuse before, but this long weekend stay ahead of the game and stay on track. Whether it is yoga, running or going to the gym, remember to keep your normal weekend plans in place when it comes to fitness. Stand out above the crowd who often fall off the bandwagon this long-weekend and feel rejuvenated come the next week.
Look forward to the coming long-weekend by encouraging those around you and yourself to stay healthy, even while indulging in a few chocolaty treats! Spring is a time of rejuvenation, so apply the positive changes to your life and set yourself up for a summer to remember!