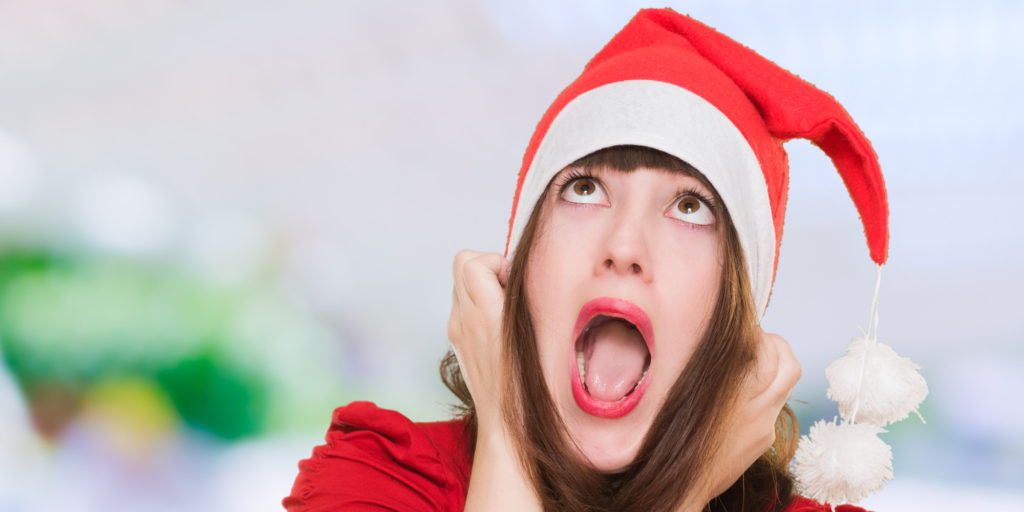 You may be feeling the pressure to do it all, to buy it all, and to be it all. How can you survive the holiday frenzy?
The holidays can be extremely stressful, as schedules are jam-packed with parties, shopping, cooking, and activities, expectations are sky high and even family members and loved ones can get a little cranky with all the togetherness! You may find yourself faced with a massive "To Do" list… which may seriously dampen your holiday spirit. How can you simplify this season and focus more on maximum enjoyment and minimal stress?
Here are some holiday traditions you may want to forgo:
Letting yourself be overwhelmed by the pressure of giving everyone in your life expensive gifts, or just keeping up with everyone else's extravagant holiday gift giving. In order to avoid this unnecessary stress, discuss with your relatives beforehand and set a clear price limit, consider a Secret Santa, a gift exchange, or agree to only give children presents.
Inviting everyone you know to your house for the festivities (including casual friends, acquaintances, your Great Aunt, your single co-workers).
Similar to the point above, tasking yourself with cooking for a multitude of people (preparing a multiple course dinner and several rounds of desserts) is sure to get you stressed. Avoid this by choosing dishes you can prep in advance before the big day (Ina Garten has some great recipes), or bringing in backup (catering) or suggest potluck. If you enjoy channeling Martha Stewart or Julia Child, then have at it. This season is all about doing things that bring you joy. (But you may be the type who prefers watching holiday themed movies while drinking eggnog on the couch. Which is fine too.)
Comparing your holiday house décor to that of your neighbors, or expecting your home to look magazine perfect. Just don't do it.
Dragging your family off to a faraway destination to celebrate with distant relatives you rarely see and hardly know.
Attending multiple family events on the same day. All that rushing around doesn't exactly put you in a holiday mood.
Prioritizing home décor over practicality—choosing to place your special, breakable, or cherished antique ornaments within reach of young children will only end in a mess.
Waiting till the very last minute to do your shopping. In order to minimize the enormous stress of finding everyone the perfect gift, consider taking a strategic personal day some time during the first week of December. You can browse the mall early and at your leisure, and avoid the crazy crowds. Better yet, there will be plenty of good gifts available. Find something you really like? Buy multiples. Your co-worker, gym buddy, and sister-in-law won't ever know that you bought them all the same gift basket from William Sonoma.
Get your you time. Tis the season… to treat yourself too. Buy yourself some truffles, hit the gym to do yoga, watch a movie with your significant other, or take a blissful bubble bath. Or go for a brisk walk! It can be tranquilizing, decrease anxiety and improve your sleep. A half hour a day should do just fine.
Forcing yourself to go to parties, events, or any activities you don't want to.
Forgetting the true meaning of the holidays, which is to spend time with friends, family, and loved ones!
It is possible to survive the holidays without feeling frenzied, frantic, and forgetting the true meaning of the season. We wish everyone a very happy December filled with joy and memorable moments with your loved ones. Unwind and enjoy the rest of 2016!
Sources:
http://www.health.com/health/gallery/0,,20306655,00.html
http://www.mayoclinic.org/healthy-lifestyle/stress-management/in-depth/stress/art-20047544