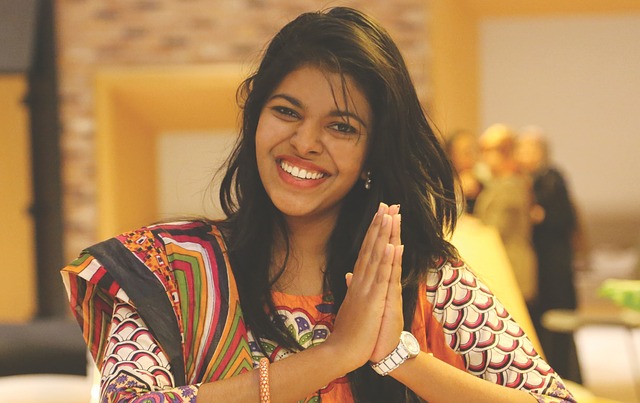 Written By: Alana Karran
Gratitude is a feeling, a choice, an affirmation, a virtue and an action. At its core, gratitude is a deep abiding certainty of connection, abundance and appreciation. And it is a gift that you give in return for receiving the generosity of the universe.
Gratitude asks you to lift your gaze from the mundane tasks of the day and see a broader perspective. Regardless of circumstance or status, wealth, health or happiness, gratitude is available to access in each and every moment. It is a current that resonates through everyone and everything.
An attitude of gratitude requires a degree of humility – a way of understanding that the abundance around you is bigger than you. And that you do not need to do anything, have any perceived value or even be deserving to receive goodness.
In fact, a multitude of studies, including those done by Professor Robert Emmons at the University of California, Davis, show that gratitude actually benefits the grateful individual. A better overall mental outlook is seen in people practicing feelings, affirmations, choices and acts of gratitude. Also, those who practice gratitude use more positive language in their self-talk and conversations with others.
These simple practices will help you cultivate an attitude of gratitude. By making even the smallest choice to see goodness around you, more will be revealed. It creates a ripple effect that may also inspire others to share in the practice.
Make a Gratitude List: This practice can be particularly helpful when you want to shift your attention from what is "going wrong" to what is "going right." Simply begin making a list of things that you are grateful for in your life. If you are feeling stuck, start with the small, every day things that you might take for granted, like food, shelter and loved ones.
Making a list of things you are grateful for offers you the ability to shift your focus from being a victim of circumstance, to appreciating how many opportunities life provides for celebrating goodness. Practiced every day, making a gratitude list can actually stimulate neuropathways and help you more quickly make connections to grateful thinking. When you focus on gratitude, you see more reasons to be grateful and feel increasingly more gratitude.
Send Notes of Gratitude: Acknowledging others for their kindness, generosity or just presence in your life is an affirming practice of gratitude. By looking beyond yourself and noticing all the ways others contribute to your life, you develop healthy bonding with others and learn to experience more empathy.
By letting others know you are grateful for them, you also give them a gift of joyfully accepting their offerings and honoring their contribution. Expressing gratitude generates connection and activates feel-good hormones in both the giver and receiver.
Pay Gratitude Forward: Having an attitude of gratitude means understanding how innately abundant you are. By sharing your abundance with others, you inspire them to also practice gratitude. When you receive a gift that is more than enough for your own needs, consider gifting a portion of it to someone else. Or look around you and notice if there are things that you have in excess that might benefit someone without those particular items.
Giving to others, in the spirit of gratitude, can also be an act of service. Studies show that people who practice selfless acts of service, experience more meaning in their lives. By focusing on others and their needs, you learn to appreciate even more of what life has to offer.
Inquiries on Gratitude:
How will you practice gratitude, regardless of your current circumstances?
How will you honor and acknowledge others for their contributions to your life?
In what ways will you pay gratitude forward as an act of service?
A Practical Action Step for Gratitude:
Send at least one gratitude note today, to someone in your life who has shown kindness and generosity. Here's a link to an ecard option: https://gratefulness.org/connect/send-an-e-card/
Sources:
http://gratefulness.org/resource/what-is-gratitude/
https://greatergood.berkeley.edu/topic/gratitude/definition#why_practice
https://www.researchgate.net/publication/288932385_The_effects_of_gratitude_expression_on_neural_activity
https://www.chriswinfield.com/gratitude-lists/
https://www.huffingtonpost.com/emily-fletcher/the-neuroscience-of-gratitude_b_8631392.html