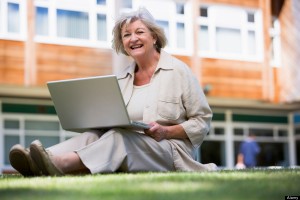 For many people, retirement is the icing on the cake to end many years of work and start a life of leisure. No matter what your age of retirement, there are many things to consider, such as decreased income, and filling your days with activities you enjoy. Here are some techniques to implement into your daily retirement lifestyle to stay happy, healthy and enjoy your time.
Stay busy:
If your plan was to "do nothing" in retirement, consider the fact that you had the same, busy schedule for years in your job. Often the drastic change can leave one feeling discouraged and unmotivated, so it is important to make plans, schedule your days and for some it even means a part time job in a field you enjoy.
Go out for lunch:
Some of our closest friends are the people we work with, spending hours on end with one another. Just because you're retired doesn't mean you shouldn't see your coworkers anymore. Plan to go for lunch during the week with old coworkers to stay connected, and even go to restaurants you often frequented near work.
Stay on schedule:
Set a maximum sleep-in time during the week, and make sure you start your day with a schedule in mind. Having breakfast, showering and getting dressed will get you out the door and active, rather than sitting at home all day. Without a daily schedule, you will find yourself lacking energy and motivation to get out of the house.
Keep learning:
Subscribe to magazines and join book clubs to keep your mind active and learn regardless of your age. If going back to college or university is not in your budget, look into online courses or even auditing classes at a local college or university. Many schools offer "senior discounts", so make sure to ask about any deals when it comes to continuing education.
Be active:
If you have gone through much of your life with the view on fitness that you didn't have enough time, commit your retirement to healthy living. Plan a fitness routine into your daily schedule, as well as making healthy meals for you and your family. Staying fit will beat boredom and depression but also give you added energy. Simply getting out and gardening, working on home improvements or walking the dog are great daily additions to retirement.
Retirement is a long sought after dream for many people, but it is important to make gradual shifts in daily routine to avoid drastic change.
www.huffingtonpost.com
By Sarah Bamber