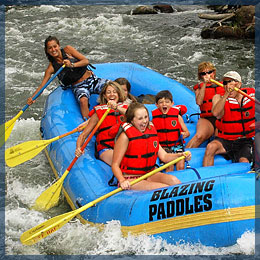 Summer Fitness
The snow, rain and otherwise unfortunate weather is nearly in our past as the warmth of summer approaches. Exercise no longer needs to be secluded to the basement or the gym; there is an entire world of activity that you can do to stay in shape while enjoying the summer weather. With longer days, staying healthy and fit from dawn to dusk is easy without ever realizing you're exercising.
Around the House: On those thundery afternoons, don't worry about being locked indoors, because you can still walk around your house, or clean up. Get the kids moving with some chores, or maybe even have the family rearrange a few rooms.
In the Yard: What is better to relax with than hanging out in your yard on a summer's eve? Get your blood flowing by mowing the grass, weeding your vegetables, gardening the flower bed or even just playing with kids!
Nearby: Don't stay at home every day, it's the summer! Get out to a nearby haven and enjoy the outdoors. Find a nice walk in your neighborhood, or a road for biking. You could even be adventurous by the water and fish or kayak. There's always the old standby: running.
On Vacation: While you're away, escaping your humdrum town for a summer paradise, find what is available and hop-to-it! If you're in the mountains, you could go white water rafting or hike to the summit. If you're on the beach, play a game in the sand, or enjoy a refreshing swim.
No matter where you are or where you will go during the summer, there is an activity available to keep you fit. Encourage your friends and family to get involved to make the occasion that much more special. Enjoy the weather, the company and above all, the easy route to staying healthy.
http://www.webmd.com/
By Rachel Horwitz