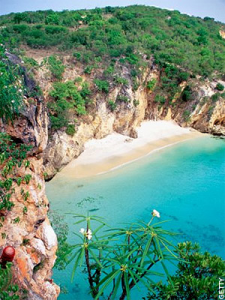 The Most Unique Sunny Holiday Destinations
In my recent travels I had the opportunity to meet a vast group of people who were all very well traveled. The unique quality about the group was that they had traveled the world, but in ways I had never thought possible! I met a couple, in their late 50's, who biked from USA to Buenos Aires Argentina over the past month. They had amazing stories and were able to see sights most people are unaware of. If you are looking to take a sunny holiday over the winter, here are some destinations worth looking into that most people are unaware of.
The Maldives
Almost all 90 hotels in the Indian Ocean occupy their own mini tropical island, featuring sandy beaches and milky blue lagoons. The diving and snorkelling are fantastic and are compared to swimming in a natural aquarium. The food has been rated as outstanding, and some of the islands feature an astronomical observatory, golf courses and football pitches. For a more intimate time, choose one of the smaller islands, or if shopping and socializing is more your cup of tea, choose one of the larger islands for your stay.
Thailand
A favourite destination for the winter sun-seeker, Thailand features palm-fringed beauty, golden-temple spirituality, and of course white sand beaches. February and March are among the best months to visit because of the warm temperatures and sunny weather which is almost guaranteed daily. Find your exotic self while trekking with elephants, walking in the hills or indulging in invigorating massage therapy.
South Africa
Look no further for hot weather as it is among the warmest temperatures in January and February. South Africa features marvellous scenery, multicultural cities and vast wildlife in the big game parks which feature the Big Five. There are beautiful mountains to hike, including Table Mountain which features breathtaking views over the Cape. There are beautiful beaches, amazing food, and of course world renowned vineyards.
Dubai
Look no further for top-notch hotels, shopping, buzzing nightlife and first rate restaurants. The weather is also as good as it gets for a winter sun destinations – high 20 degree Celsius and only the occasional rain. If the heat gets too intense, head for the slopes and snow parks of Ski Dubai…in the Mall of the Emirates!
This year when planning your winter vacation, choose something out of the ordinary for a unique experience that will only inspire other people to do the same.
BY Sarah Bamber