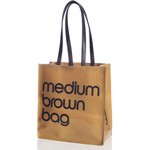 Hello tennis fans! The U.S. Open starts next week. If you are lucky enough to be checking out the action in person, I hope you have some time for a little retail therapy. Here are a few shops you may want to add to your list of must-visits:
Department Stores
As a self professed department store aficionado, I have to start my list with the best department stores Manhattan has to offer. Top end shops Saks Fifth Avenue, Barneys New York and Bergdorf Goodman are a must visit. While you could be completely satisfied by any one of these massive stores, each one does have a specialty. If you are planning a warm winter getaway, you'd be hard pressed to not find something suitable in the swimwear department on Saks' 8th floor. Into cutting edge styles? The Barneys Madison Avenue location is known for edgy designer fashion. If shoes are your weakness, the second floor shoe salon at Bergdorf Goodman is sure to satisfy. If you have the time, do check out Bloomingdale's as well for well priced American brands and an extensive lingerie section.
Bargain Fashion
At Century 21 you'll find designer leftovers that are up to 65% off. The fantastic prices do attract a crowd. Try to visit on a weekday, if possible, for a (slightly) more peaceful shopping experience. You'll find everything form Hanes to Helmut Lang. Uniqlo is a Japanese company specializing in casual wear for women, men and children that is inexpensive without looking cheap. The chain has hundreds of stores worldwide (none in Canada yet, sadly) and three of them are in New York. Fashion savvy tennis fans may have noticed Novak Djokovic wearing a Uniqlo shirt at both the French Open and Wimbledon.
Other Notables
Madewell is often referred to a "J.Crew's little sister" as the stores are owned by the same parent company. Madewell is decidedly more casual than its sibling, yet just as fashionable and to prove it, they have just announced that Beyonce's stylish little sister, Solange, will be the face of their Fall campaign. Unlike J. Crew, Madewell has not yet made the leap to Canada so be sure to check out this fun brand while you're south of the border. Calypso St. Barth is a luxury lifestyle brand. On any given day, their stores are full of high end resort wear including printed tunics, perfect maxi dresses and tiny bikinis. This past Spring, the brand collaborated with Target for a line of summer clothing and beachy home accessories. If you live near a beach, or just wish you did, this shop is a must visit.
By Kim England
Bloomingdale's medium patent print tote www.bloomingdales.com