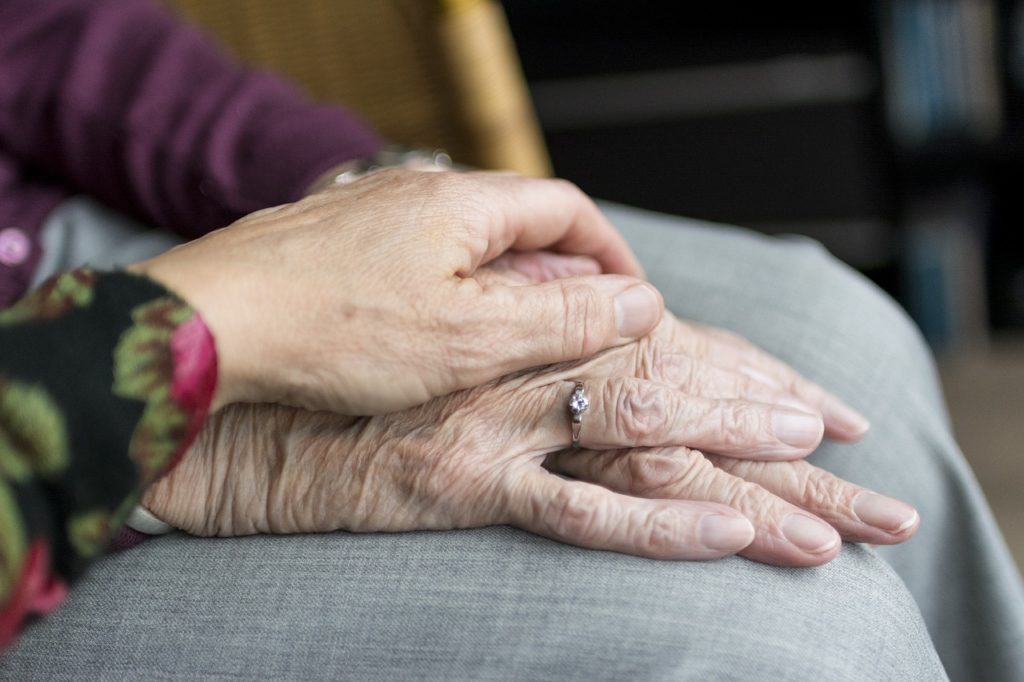 Loneliness affects your health. 
The subject of loneliness amongst seniors has been coming to the forefront again, and it is mainly due to research which has declared it as a public health issue. In fact, the WHO (World Health Organization) now includes "social support networks" as a "determinant of health."
Nicole K. Valtorta et al  published one of several studies which have linked heart disease, stroke, Alzheimer's disease, depression and insomnia to loneliness. There is also evidence to show that loneliness and social isolation predicted an increased risk of early death.
Christina Victor Ph.D.,  a professor of gerontology and public health at Brunel University London, states that loneliness affects both young and old and home visits initiated by well meaning strangers around the holidays will not cure the problem.
A meta-analysis (a statistical method used to combine data from multiple studies) conducted by Holt-Lunstad et al. concluded that living alone had a significant effect on the risk of dying prematurely. In fact, it had as much of an impact as obesity. Studies published in 2016 by researchers from Harvard and Peking University support these findings.
Addressing loneliness and how it affects health in seniors will benefit our society in years to come. Why?  Well, according to the US census bureau, the number of people age 65 and older in the United States on July 1, 2015, was 47.8 million which is 14.9 percent of the entire population. The 65 and older group grew 1.6 million from 2014. The projected population of people age 65 and older in 2060 is 98.2 million. That is nearly one in four U.S. residents. Of this number, 19.7 million will be age 85 or older.
According to the Stats Canada 2016 census there were 5.9 million people aged 65 and older in Canada, just a fraction more than the country's 5.8 million children under 14.
Stats Canada now estimates that 7.4 million Canadians or 21% of the population are over 60 years of age. By the year 2041, that number will grow to 24.5 % of the Canadian population. The average life expectancy of Canadian seniors is 81 years of age.
So what is being done about it?
The NCOA (National Council on Aging) provides resources for individuals, retirement and assisted living centers to help seniors with funding. "Last year, NCOA significantly improved the health or economic security of nearly 500,000 older adults and helped struggling seniors apply for and receive over $568 million in annual benefits to help them pay for food, medicine, utilities, and more."
Care More is an example of a US health plan that provides care for individuals in Medicare Advantage/Medicaid health plans and is available in seven states. They have launched a "Togetherness program" this year to tackle the subject of loneliness in senior citizens. The program is focusing on lonely seniors and determining what might help them feel more connected through community volunteer programs or classes at Care More centers.
Canada has initiated the RISE program (reach isolated seniors everywhere), a national campaign to address social isolation in seniors. They have launched the countrywide awareness campaign and invited Canadians to reach out and connect with an older person. There's also a financial program which assists seniors in Ottawa. Individuals requiring dentures, hearing aids, eyeglasses or a walker may receive financial support to help cover the cost. A social worker or healthcare professional who is working with the senior refers them to the program. The funds are paid directly to the equipment or service provider.
There are many different programs available in your community. If you know a lonely senior, connect with them and find out if they need help. It will make a difference in their quality of life and yours for their remaining years.
Dr. Barb