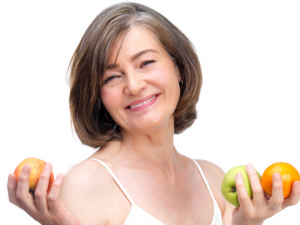 National Women's Health Week
From May 12th to the 18th there is a weeklong observation created by the Department of Health and Human Services to ensure women focus on their wellbeing. In today's world, there are so many different things that can affect a woman's body that it is important for women to be vigilant throughout their years to keep their mind and body healthy. Businesses, communities and people come together during this week to stress the importance of women's health.
Specifically, this week encourages women to follow a crucial five step system to current and continued health:
Preventative Check-Ups– Starting at an early age, women should attend yearly physicals and any additional preventative check-ups suggested by their primary care doctor. Mamagrams, pap-smears, bone and heart health are all important.
Staying Active– Different age groups require varied workout plans, but everyone should stay active in some way. If you're swimming laps once a day, walking around the block with neighbors or biking twenty miles, keep it up and keep your body moving.
Eating Healthy– Junk food is an awful temptation, but healthy foods can sometimes feel just as sinful. Retrain your brain to crave healthy fruits and vegetables instead of processed or fast food. By eating healthily, your body will remain young and in good shape.
Focus on Mental Health– Although it can be taboo, or embarrassing to some people, mental health is as important as physical health. Being mentally well can transform your outlook on life. If you need help, don't be afraid to seek it out.
Avoid Unhealthy Behaviors– Smoking, excessive drinking, drug use or even texting and driving can be detrimental to your health or the lives of others. Staying away from these harmful habits can add years to your life.
This amazing week can serve as an inspiration to all women. By keeping your mind and body healthy, you'll live a happier, more fulfilled life.
Learn more about National Women's Health Week from http://womenshealth.gov/nwhw/ where you can register for an event.
By Rachel Horwitz