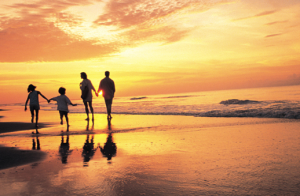 For anyone with children, you know that April vacation is here in just over a week. And for those without, the weather is finally getting warm enough to spend more time outside. There's no better time than now to get out and explore the world. Better yet, you don't have to travel across the ocean to enjoy a little fresh air nowadays. You can hike along your nearest river, or find a park to walk your dog. But if you're looking for more excitement, try these great American locations:
Yellowstone– This national park is located in the heartland of the country and provides a wonderful undisturbed view of the great American wilderness.
NYC– With all the landmarks, restaurants and shows to see, there is an endless itinerary for any group of any size in America's greatest city.
Yosemite– Known for its hiking, biking and camping, this California national park is unparalleled in beauty and cross generational appeal.
Disney World– This Florida staple is a hallmark of childhood vacations and provides ample amount of rides and attractions for the visiting adults as well.
Hawaii- For those looking for something a bit more tropical, the 50th state provides beautiful ocean views, tropical getaways and memories of a lifetime.
DC– The nation's capital is rich with American history and amazing museums to education the young and old.
US Virgin Islands- Only a few hours from the mainland, the US Virgin Islands are another great getaway for anyone who has a long weekend to spare.
Las Vegas– Besides the fine dining and gambling, the fun that can be had in Vegas is only limited by your imagination.
Napa Valley- Any young couple or newlywed will love the sights and stops that can be found in America's wine country.
Whether you love nature or the big city, being in the limelight or on a far off island, you can find a place to travel that is perfect for your needs. This eclectic list of locations will appeal to a group of single friends or an adventurous family and the spots are so widespread that one is bound to be near your home. And if it's not, maybe it's worth taking that extra long trip to enjoy your time off and spend time with the ones you love.
By Rachel Horwitz