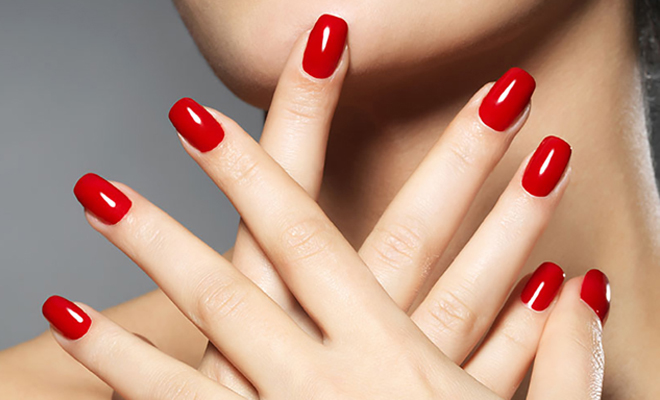 It is almost time to pull out our parkas but always a good time to look stylish – even if it is under many, many layers. Wondering what you can do to keep your wardrobe current this season? Read on for my top 5 trends for Fall/Winter 2017.
TREND 1: Seeing Red
Beyond a doubt, the colour red dominated the fall/winter runways. whether its red lipstick, nails or a full on suit – you can't go wrong by adding this hue to your regular rotation. While fire-engine red is the most on trend, it is far more important to select the most flattering shade for you and go for it. For those looking to make a big statement, head to toe red is the way to go.
TREND 2: Victorian Details
Ruffles, lace and frills whether worn on their own or layered under a blazer or sweater are bang on for this season. What to watch for: the Victorian collar. I consider this detail to be the lady-like version of the turtleneck. It may have a volume (created by ruffles or pleats) and should sit relatively flat against your neck without rolling (like a turtleneck). It is easier to wear this detail on a blouse rather than, say, a dress which will have a much more dramatic effect.
TREND 3: Sporty Chic
As the years have gone by, athleisure has become more ingrained in everyday fashion. This season, look for athletic wear disguised as everyday wear. From pants with double stripe accents, to lace sweatshirts and work appropriate pants that feel like loungewear, this season your athletic-inspired pieces will be the items you can't wait to get into for a long day of work or play.
TREND 4: Velvet
Velvet is a trend that tries to make a come back each winter but is not always invited to the party. This year, they are the guest of honour as velvet has taken a front seat. Everything from blazers to accessories can be found in this cozy fabric. While deep jewel-like tones (and black, of course) will always be on trend at this time of year, this year bright pops of orange or pink velvet are vying for centre stage.
TREND 5: Florals
While dark florals are always appropriate at this time of year, in 2017 they are being offered up alongside a host of retro-inspired florals that you may recognize from your grandma's couch. If you are ready to move beyond pairing your prints with neutral solids, branch out into textured fabrics to add some interest to your outfit.
Happy Shopping!
Kim England
Photo courtesy of Viva Glam Magazine