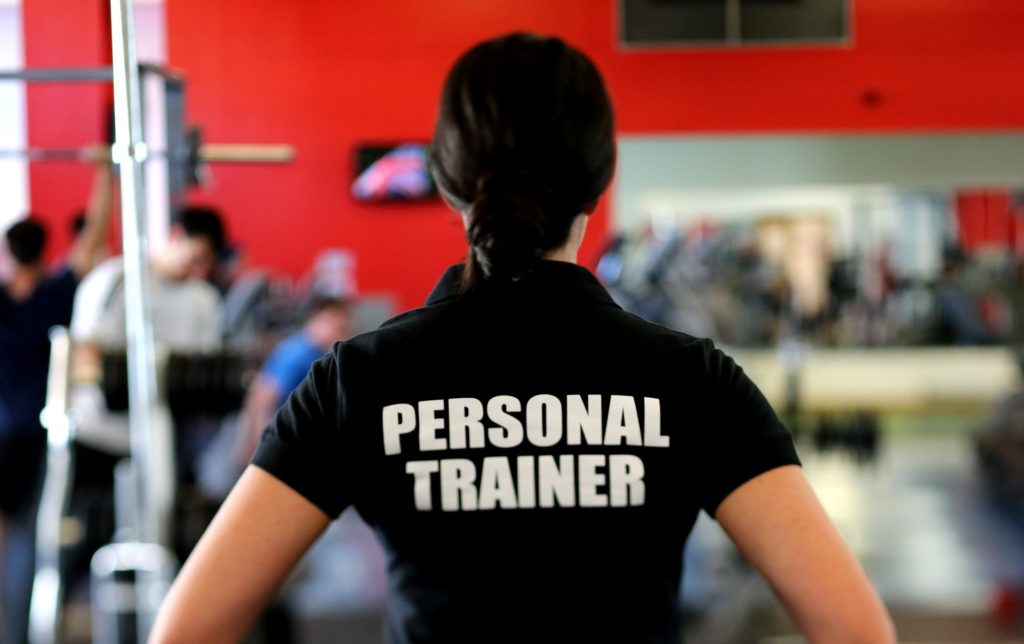 If you are tired of going to the gym and not seeing results or if you are tired of the big box gym altogether, you may be interested in working with a personal trainer. You don't need a personal trainer to have an amazing workout or to see results, but if you have been working out for awhile, a trainer can definitely help you to up the intensity of your routine. If you are new to working out or have been inactive for some time, a trainer can give you the confidence and accountability to get (back) into the swing of things. In my experience, I train more efficiently and at a higher intensity when working with a trainer. A qualified trainer will know proper form – meaning no more wonky injuries from using a machine incorrectly. While I do think working with a trainer can be great, it is important to note that – like hairdressers – not every trainer is going to be a great fit for you. Just because your best friend adores her trainer, it does not mean that the two of you will work well together. Do yourself a favour and do a little bit of research before you jump into a contract with someone. Below are some factors to take into consideration before signing on the dotted line.
Certification
Don't be afraid to speak up and ask about a potential trainer's credentials. Many trainers, but not all, are certified by a governing body. In Canada, a common organization is CanFit Pro however there are many other reputable associations in North America that trainers can be in good standing with. Being certified does not speak to a trainer's ability but, rather, that they see a benefit to being a credible member of their professional group. Should you choose to select a trainer with a specific specialization i.e. yoga, kettle bells, boxing, etc there are specific certifications that the trainer can attain in essentially every discipline. That being said, not every trainer/coach is certified. Typically trainers without professional certification will have lower prices than their certified peers. My suggestion, again, is to speak up and ask about a trainer's decision to work towards certification or to skip the process altogether.
Clientele
If you have specific needs – say, an injury or illness – I suggest discussing it with potential trainers to see if they have experience in dealing successfully with similar cases. If not, gauge whether the trainer is engaged or intrigued by your unique circumstances and is willing to do some extra leg work or research to ensure that you get the most out of your training sessions.
Chemistry
Not unlike a new job or potential partner, chemistry between you and your trainer is important. My number one suggestion is to select a trainer that seems genuinely interested in your health and helping you achieve your goals. My second suggestion is to select a trainer that you can converse with easily and feel comfortable with. Whether you select a one-off training session or a more lengthy training schedule, it is important that you are able to ask questions and speak up in order to get the most out of your investment.
by Kim England