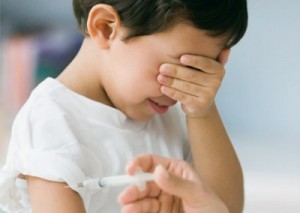 Before embarking on a trip it is important to be properly vaccinated for a number of illnesses that can be prevented by simple vaccinations. It is key to consult your doctor for a health assessment before you travel, and ensure you have the proper vaccines.
What to ask your doctor?–
review vaccination history
-update any expired vaccinations
-have a physical exam to make sure you are healthy to travel
-discuss any health concerns you may have related to your trip
Required vaccinations:
-Some countries may require a Yellow fever vaccination within the past 10 years and present an International Certificate of Vaccination or Prophylaxis before you can enter the country. Many countries may refuse entry without this proof, force quarantine or vaccination.
-Saudi Arabia for example requires proof of meningococcal vaccination for all pilgrims and proof of polio vaccination for all children going to Mecca during the Hajj.
Vaccination records:
-Keep your records in a safe and accessible place and keep your original copy updated when you visit your family doctor.
-Make copies of your vaccination records to bring when you travel. Be sure to have original copies of some vaccinations when required in certain countries.
List of vaccines recommended for Travel:
-chicken pox
-cholera
-diphtheria
-European tick-borne encephalitis
-German measles (rubella)
-Hepatitis A and B
-HPV
-influenza
-Japanese encephalitis
-measles
-meningitis (meningococcal disease)
-mumps
-pneumonia (pneumococcal disease)
-polio
-rabies
-tetanus
-typhoid
-whooping cough (pertussis )
-yellow fever
As North American's, we are very privileged to have access to many vaccines that are available to us at all times. Many worldwide disease outbreaks can be prevented by a simple vaccination, so it is important to ensure you are prepared when you travel.
www.phac-aspc.gc.ca
www.globalresearch.ca
BY SARAH BAMBER