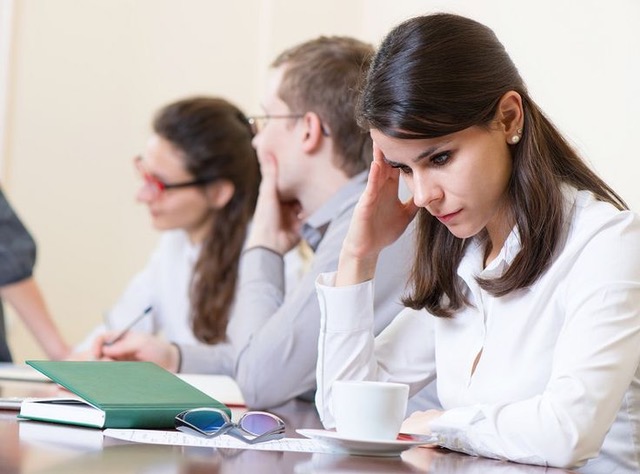 I have been attending a sales and motivational coaching program for the past 6 weeks and have thoroughly enjoyed the new insights it has brought me regarding managing stress, interacting with people and public speaking.
I would like to share in this article a few of the techniques offered that can help in any aspect of our lives. Stress is proven to cause negative effects on our health, and learning to manage stress effectively will not only help your health but also encourage us to live a happy and fulfilled life.
Put Stress Into Perspective:
It is important to channel our energy by identifying areas in our life that are causing stress. Whether it is something work related, an issue at home, or often finances, reflect on the situation and how you can better handle it. "Don't fuss about the trifles" is a term that Dale Carnegie uses in his readings, and in simpler terms, do not worry about the little things. It is often the smallest and most significant aspects of our life that cause unnecessary stress, so the next time you're worried about getting laundry done, cooking a superb meal, or even heading to the gym on time, remember that much of our stress can be eliminated if we count our blessings and don't fuss about the small things in life.
Prevent Fatigue:
Worry can lead to fatigue and eventually can get us into a state of exhaustion. There are a few principles that Dale Carnegie eludes to in his readings to help manage fatigue caused by stress. Remember to rest before you get tired, whether you take 15 minutes to walk and clear your head at the office, have a 15-minute nap during the day or even take a few moments to read the current news. Learning to relax in our work is also a great technique to implement. If you sit at a desk all day, think about being in a comfortable position that is good for your posture. Or if at the gym, remember to not tense your body during cardio exercise or lifting weights. Finally, remember to relax at home – one of the best techniques to relax your body. Being tired makes us look tired, and as women can cause many blemishes such as dark circles under eyes and unwanted wrinkles. Prevent fatigue before it happens and learn to relax in the comfort of home.
Keep Busy:
I thoroughly enjoy implementing this technique into my life to prevent stress. Not only is it an easy way to manage stress and worry, but it is a way to stay fit and active. Staying busy keeps our mind occupied on something other than what is causing us stress and in most instances also provides a positive outlook. One of the best ways to stay busy is to be active, whether you are in a fitness class at the gym, playing a favourite sport with friends or even attending a class to learn a new skill. Keeping our minds and bodies active is often overlooked in times of stress, but remember doing so can lead into a downward spiral. Next time you're starting to feel stressed or overwhelmed, take the time to be active or do something for yourself as the positive benefits can be mind blowing.
The above stress managing techniques are only a few that I have learned during the Dale Carnegie course, but are among some of the simplest to implement into our daily lives. Begin to use the above techniques and I can guarantee you will begin to feel better not only physically but mentally.
By Sarah Bamber